Make Your Fitness Habit Stick With the 'Workout With Friends App' Approach
Working out with friends makes it way more likely you'll actually stick to your fitness plans. Here are some apps that make it easy -- and fun!
Can we all accept that fitness is hard?

A show of hands if you've ever set a New Year's resolution to go to the gym every day, only to forget all about it by Quitter's Day? I'll go first! 🙋‍♀️
Everyone has little epiphanies about healthy eating and getting in better shape multiple times in life. I have them regularly, like clockwork, several times a year. At the start of the year, many of us make an extensive list of fitness goals -- lose weight or gain weight, get into strength training, make that gym membership something you actually use.
But every time that goal is set, it gets promptly broken. Ever wonder why that is?
The culprit here is not you, but your lack of motivation. Accomplishing anything takes a lot of willpower. And pretty much every major accomplishment – fitness, definitely among them – involves consistency, over a period of weeks or months. The occasional burst of motivation and adrenaline you get when you see someone's inspiring gym picture gets you only so far.
Creating and sticking to a workout routine is key.
But indulge us for a moment as we commiserate together on just. how. hard. it. is.
So, how do we make sure your fitness goals don't die ignominiously by March? Try joining social fitness groups!
What's a social fitness group?

A social fitness or "workout with friends" group is a community that goes through a fitness journey together so that you don't feel alone in your workout goals and gain confidence in the fact that others are in the same boat as you.
As a result, a workout group provides the nudge you need to stay healthy -- and to finally make you stick to your workout goals. The social aspect also lets you schedule workouts with friends who join you, or you can make new buddies with similar fitness plans as yours!
There are many reasons to join a social fitness group:
Healthy Competition
It's no secret that a sense of being in some sort of race with someone else nudges you to dig deeper and try harder. Human beings are inherently mimetic and competitive -- and competition is a tradition recognized since the Olympic Games of ancient Greece.
Access to a supportive community
It's hard to keep going when you're by yourself, especially if you're stuck at a point and just can't seem to move forward. For example, failing to adapt to a particularly difficult regimen or picking up an injury that makes it difficult to execute some exercises. Being part of a group gives you the opportunity to seek advice from people who are facing the same things. And even if they can't help you find a solution to the problem, they can extend support so you don't lose hope!
But a word of caution here. Being part of a fitness group can often make you self-conscious about yourself and lead to the unhealthy practice of constant comparison. So before diving in, make sure you're going to a place that only promises positive reinforcement!
Types of Social Fitness Groups
There are two types of fitness groups you can explore, based on your ideal situation:
For those who like their workouts offline/live:
Gyms actively promote groups and live classes for activities like yoga, spinning, Peloton, and Zumba. There are also several communities for cycling and running for people who like quick workouts and live interactions! To start exploring, check out your local Facebook events, or Meetup.com, to see what's happening in your neighborhood!
For those who want to go digital:
Try social fitness apps! Not only do these fitness apps allow you to reach a much larger community, but they also allow you to work out at home or in your own space, sometimes even at times that are convenient to you. Some fitness apps also give you the option of choosing from various different workouts and activities, including some you've never heard of before. (Hey, variety is the spice of life. More to the point, it prevents monotony, and keeps things fresh!) The best fitness apps also offer templates of regimens you can follow. Also, going digital helps quantify everyone's progress and an app helps make you see where your and others' progress stands.
Popular Group Fitness Apps You Can Try Out

There are so many fitness apps, each taking a different approach to help you work out with friends.
Activity (Apple Watch)
Apple users know this app well, of course. In fact, it is one of the USPs for Watch users. The Activity app for apple watch helps you stick to your fitness goals by tracking your movement throughout the day and prompting you to walk, run and exercise more and sit less. Where does the social component of fitness come in? Well, you can share your Activity data with your friends so they can monitor your progress for you, and also compete with you to meet daily fitness goals.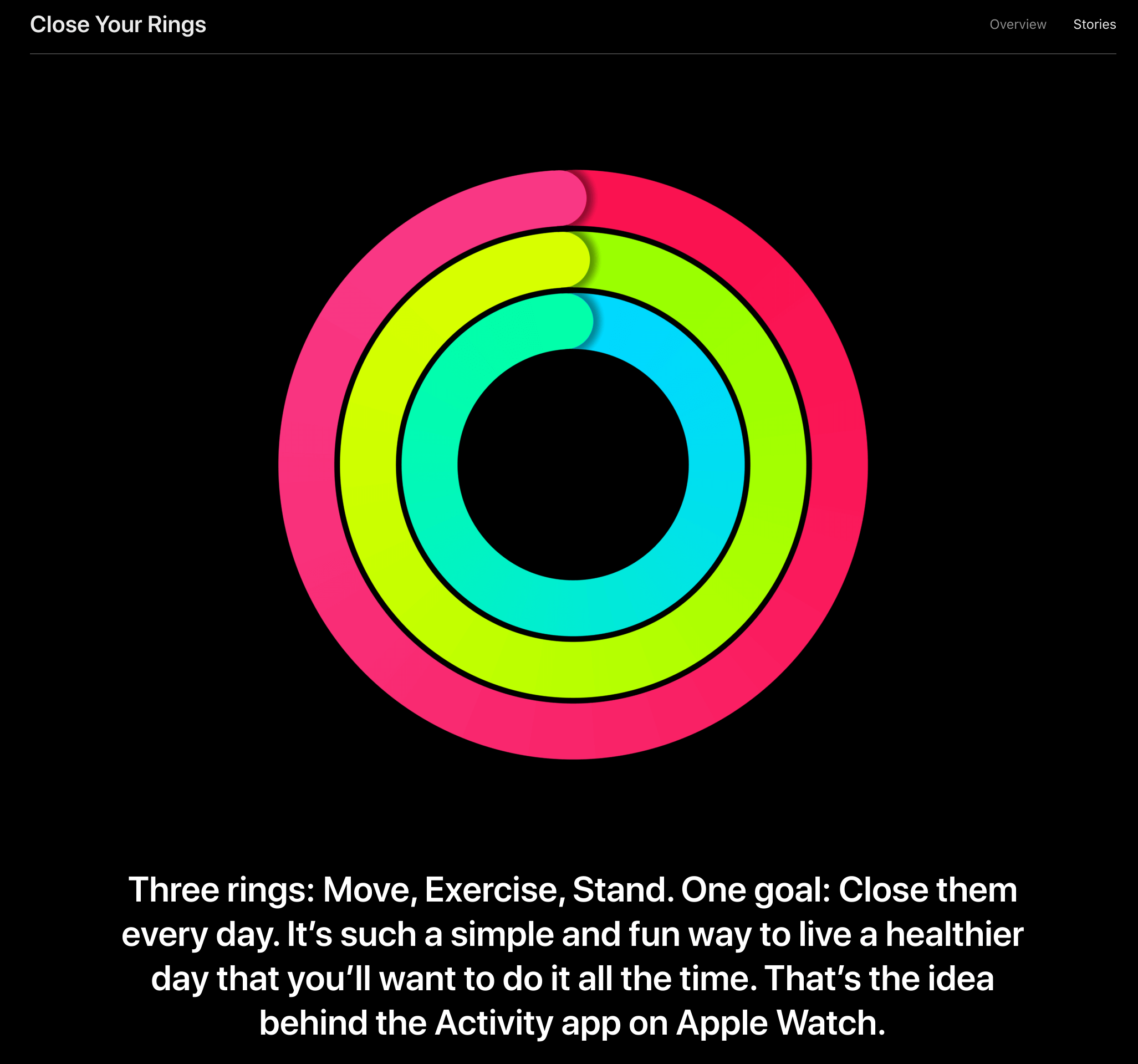 Fitbit
Fitbit-All the rage in the last few years, Fitbit tracks everything related to fitness--steps, exercise, heart rate, calories, sleep ... the list goes on. The fitness app that's a data nerd's dream! While earlier, Fitbit users had a whole range of group/challenge features, the app has now streamlined it to some more popular options like setting up closed groups where you can track members' health and fitness.

Stridekick
Available for iOS and Android, Stridekick is great for setting up step challenges with your fitness buddies. Just connect your fitness trackers, whichever one that might be, and sign up for one of three challenge modes that can last up to a month. The app also has features to connect other devices without a fitness tracker and even lets you set up a step challenge for professional organizations.

Stepbet
Can you walk 100,000 steps by Sunday? Want to bet on it? That's basically what Stepbet is. Select a game where you commit to a certain number of steps, place a bet on you meeting your goal, and win real money when you do. Through gamification, the app strives to build a community where competing members also support each other.

Strava
For those who like doing a range of fitness activities like running, cycling and hiking, Strava is a great app that helps you track routes, progress and fitness levels. It also lets you set up challenges where you work together with people to reach a certain goal, and therefore it serves as a great team-building app as well.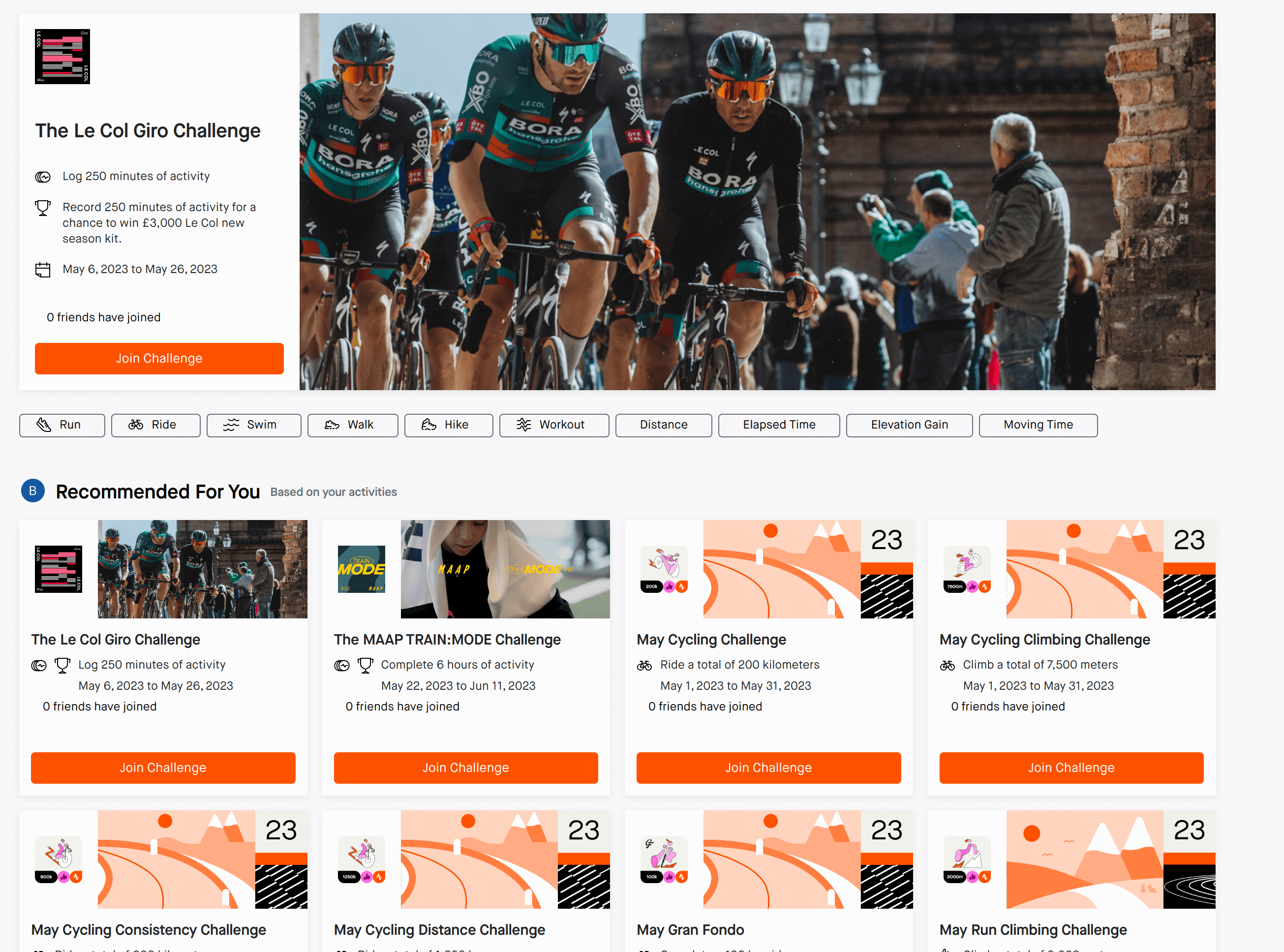 Nike Run Club
This social fitness app has tried to take social fitness to another level, by not only providing features to improve your workouts, but also offering fitness challenges, letting you share workout photos and workout videos in real time for encouragement from your community, and even has a coaching option that leads you through a certain target program.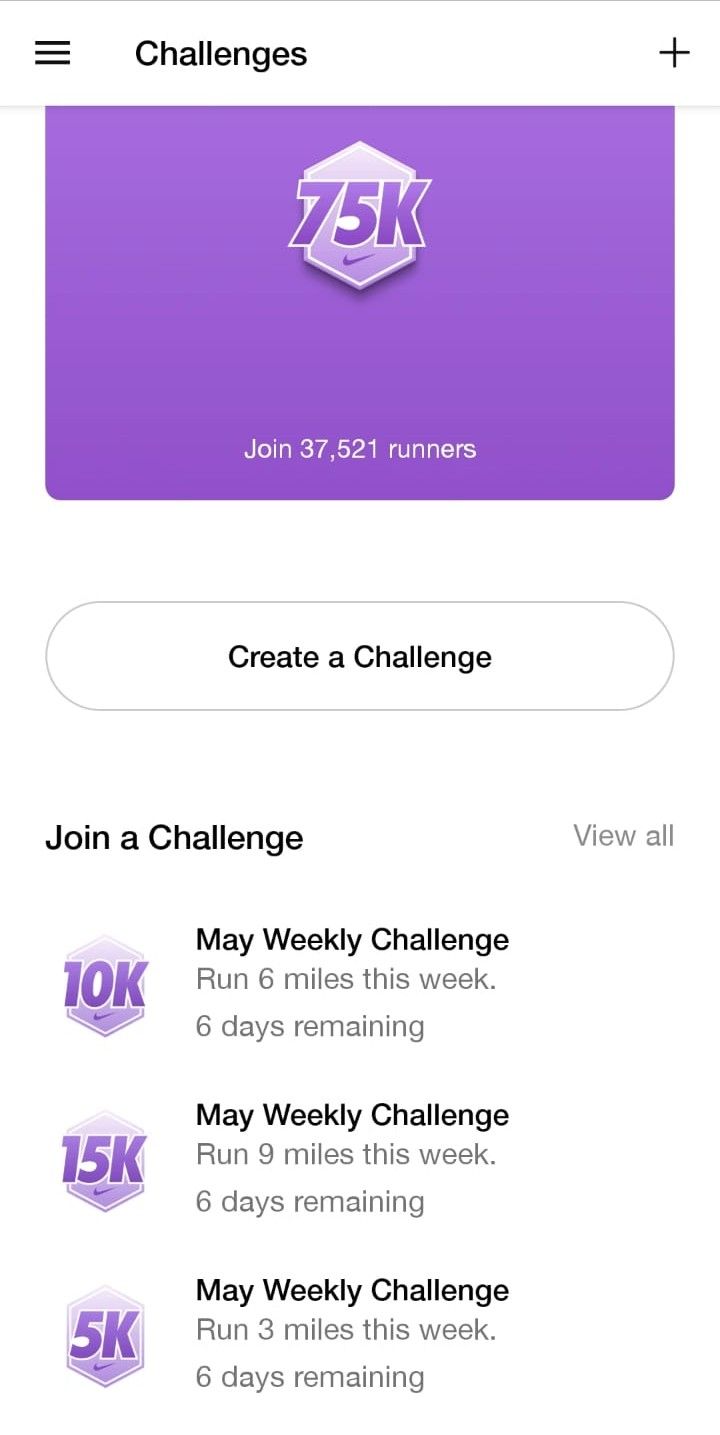 Squaddy
If you already have a group of friends you want to start exercising with, try Squaddy. This social fitness app lets you create a virtual room with others, where you can share your exercise goals, customized routines, and recordings of your workout sessions. As a plus, this workout app also has built-in templates for different workout styles and routines that you can refer to and change based on your needs.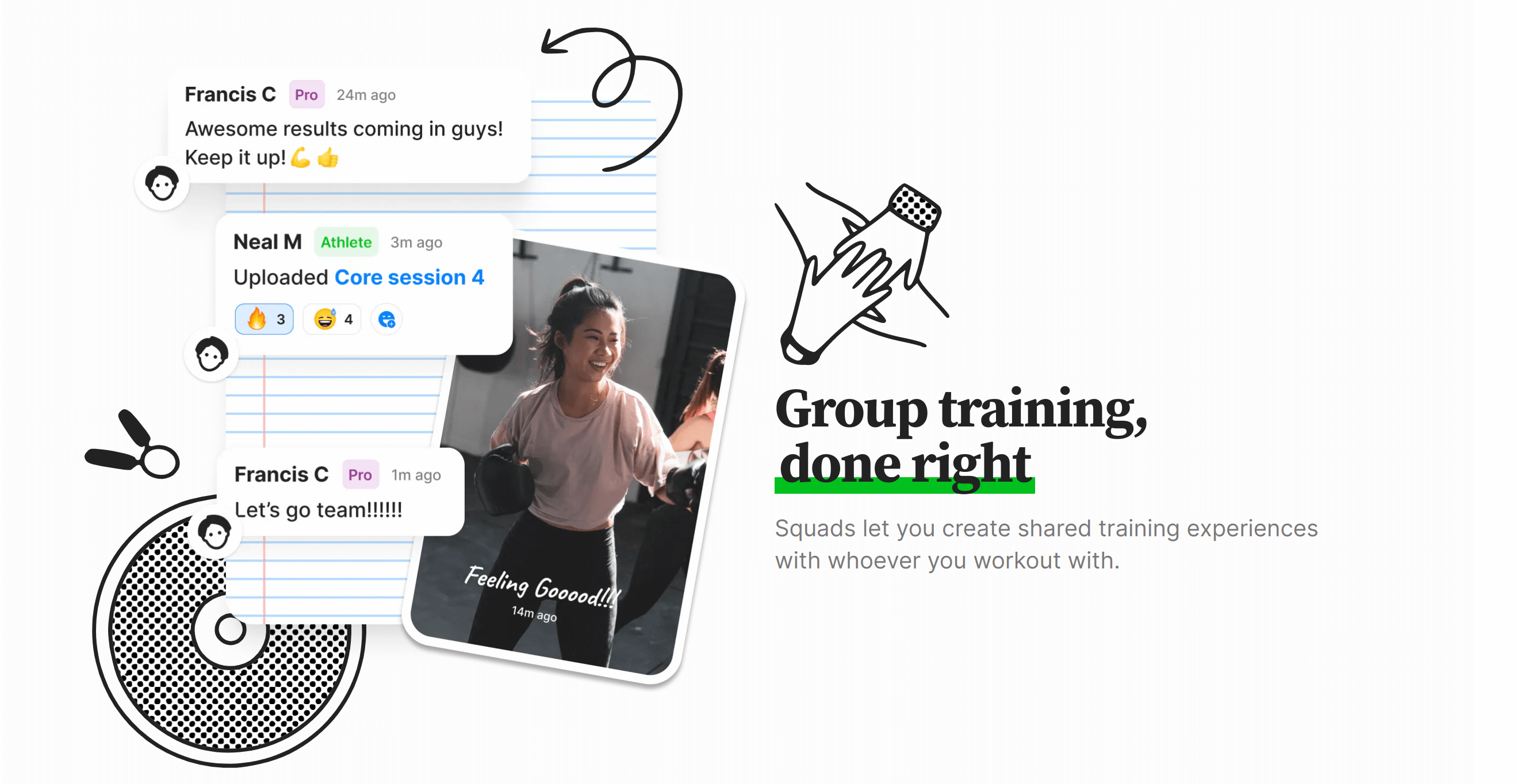 Love HIIT
This app is built for interval training exercises, wherein you follow a series of exercises rounds that last from a few seconds to several minutes, interspersed with rest periods. Sounds a bit complicated? Well, Love HIIT allows you to set up an interval training routine and share it with others so they see what and how you do, and develop it further together.
Pantheon
This app was developed with social fitness in mind. Pantheon lets you upload all your existing exercise and fitness data from other fitness apps and share this with friends, colleagues, or anyone else you're teamed up with. To keep things interesting, you can choose to either cooperate or compete with your group members to meet certain goals.
Fitocracy
Fitocracy-This social fitness app fits a lot of different concepts into one--gamification, social media, peer motivation--all of which revolve around health and exercise. Users sign up for exercise "quests" and earn reward points for each one completed, thus levelling up on the app's social network.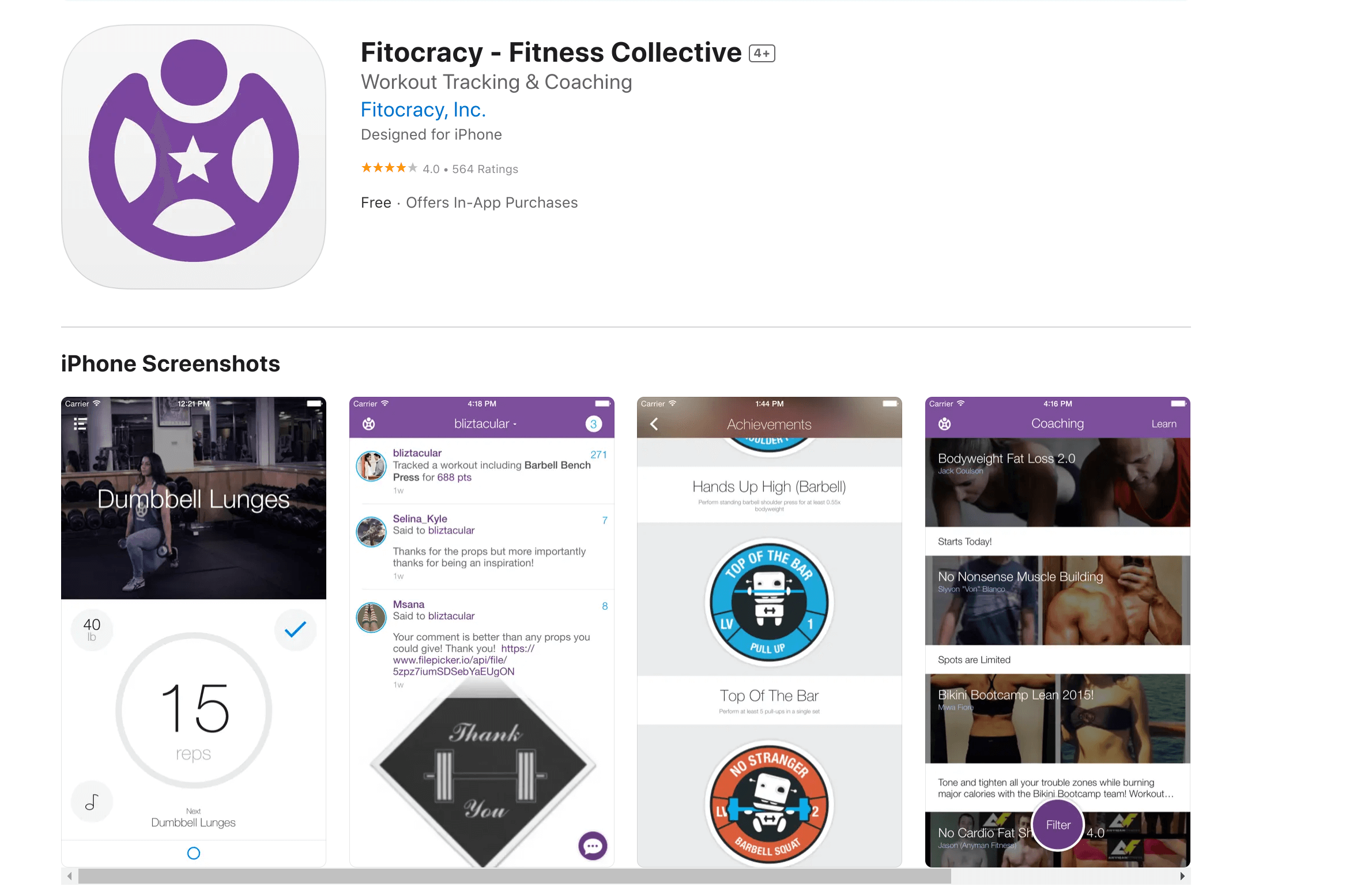 Pokémon GO
To end the list on a fun note, here's an app that lets you play a game, socialize with friends, and helps you get fitter in the process. Pokémon GO lets users "catch" Pokemon that are hiding around them by simulating the little critters on the mobile device screen. As users often congregate in large areas on quests, they climb trees, run up and down stairs, and get their running and cardio in for the day together!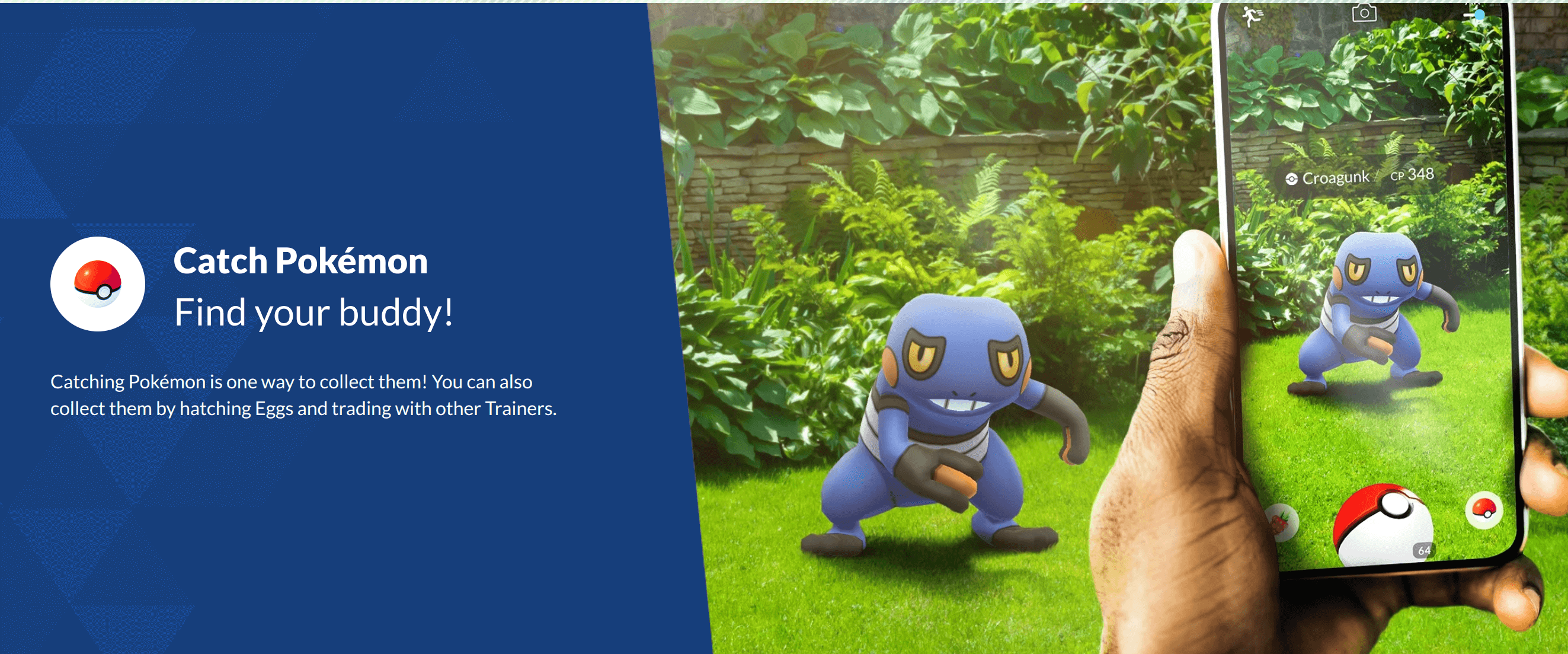 What should a good social fitness app have?

Flexibility: Good social fitness apps let you set personalized goals, where you can enter your ideal workout styles and parameters and the fitness levels you want to reach. One-size-fits-all fitness apps won't work here. For instance, if you want your workout regimen to be more focused on cardio rather than weights, the best fitness social app for you should let you make that customization. Look for apps that let you add your own exercise types, for example.
Choices and Variety: It's no fun doing the same thing over and over again, especially if you get the feeling that it isn't working for you. So choose an app that lets you select from a range of workouts and routines, Also, make sure the activities come with simple instructions, so that you don't spend the majority of your time figuring out the steps!
Progress tracking: Obviously, being able to easily track your progress on your own workouts, personal training progress, and the group's progress is one of the most fundamental features a social fitness app should have. Not only does this provide an extra incentive, but also helps you ensure you're not falling behind.
Engagement: You can put names and faces to those in a virtual workout room with you, but how can you really know them? Having a way to communicate with others is crucial for access to tips, support, and other discourse!
How to Pick the Right App

What's the best fitness app for you? Well, the answer is that it depends.
Check for customization: We know we want our goals to be customized, but they also need to be aligned with the group as a whole so everyone benefits. Start by clarifying your own fitness goals, and then check what features the social fitness app offers for personalized goals--but don't get carried away and end up isolating yourself! This would, of course, defeat the purpose of joining the Workout with Friends app.
Check for progress charts: Lots of apps have built-in algorithms to help gauge where individuals in a group stand (promoting healthy competition here!). Such features can really help you stay motivated and on top of things.  Make sure the fitness app you're using inspires you -- the last thing you need is discouragement.
Take a trial: "Lite" versions of apps let you get a glimpse of what you can expect with a premium subscription, and some extra features that you can unlock as well. You should absolutely take a fitness app for a test drive by using the free trial, if it has one. But don't constantly switch between different free versions as a way to avoid the commitment -- when you find the right fit, make the commitment and take the plunge!
Check privacy/security features: Like all other apps, these days, a social fitness app will need you to provide quite a bit of personal information, particularly so you can get a tailor-made regimen. Make sure you only provide the amount of information you are comfortable with--but don't go out of your way to protect details that could end up providing an inaccurate picture of your fitness level and progress.
Finally -- the best fitness apps are probably just the one, or ones, that you stick with! There's no point if the workout app you're using has dozens of advanced features to track your progress, or millions of datapoints, if it doesn't hook you. Using it regularly is what's going to make it a habit, so pick one that makes that easy!
Working out and accountability - try BaaS!

Looking for a workout accountability app?
If you're wondering if there's an app or service that makes sure you're setting and sticking to workout routines, look no further.
Sign up at Boss as a Service, and we'll give you a Boss – a real person who'll keep you accountable to your fitness goals! Work with your Boss to create a goal, and then leave it to us to ensure your goals stay active and consistent.
We'll call you out when you're skipping your gym workouts, help you create a plan to lose weight or start strength training. You do the work – and we keep you accountable!
For even more accountability, try the Beeminder + BaaS combo, to combine the magic of commitment devices with a human accountability partner!
Or, if you're tempted to try the fitness apps mentioned above but want to be accountable for this, just ask your boss to push you, whether it's holding you accountable for your exercises, app use or progress – with proof of completion, of course! Being run by humans, we can work with pretty much any fitness app you choose!
Final thoughts

Social fitness apps are a great way to beat workout procrastination and move towards a healthier lifestyle. Figure out the best fitness apps to support your fitness goal, and take the plunge!

🦸
Want an accountability partner who will push you, encourage you and hold you accountable to your fitness goals? The simplest way is to join
Boss as a Service
!