The Best Books About Procrastination to Read Right Now
The best books about procrastination that tell you exactly how to deal with it -- backed by research and science!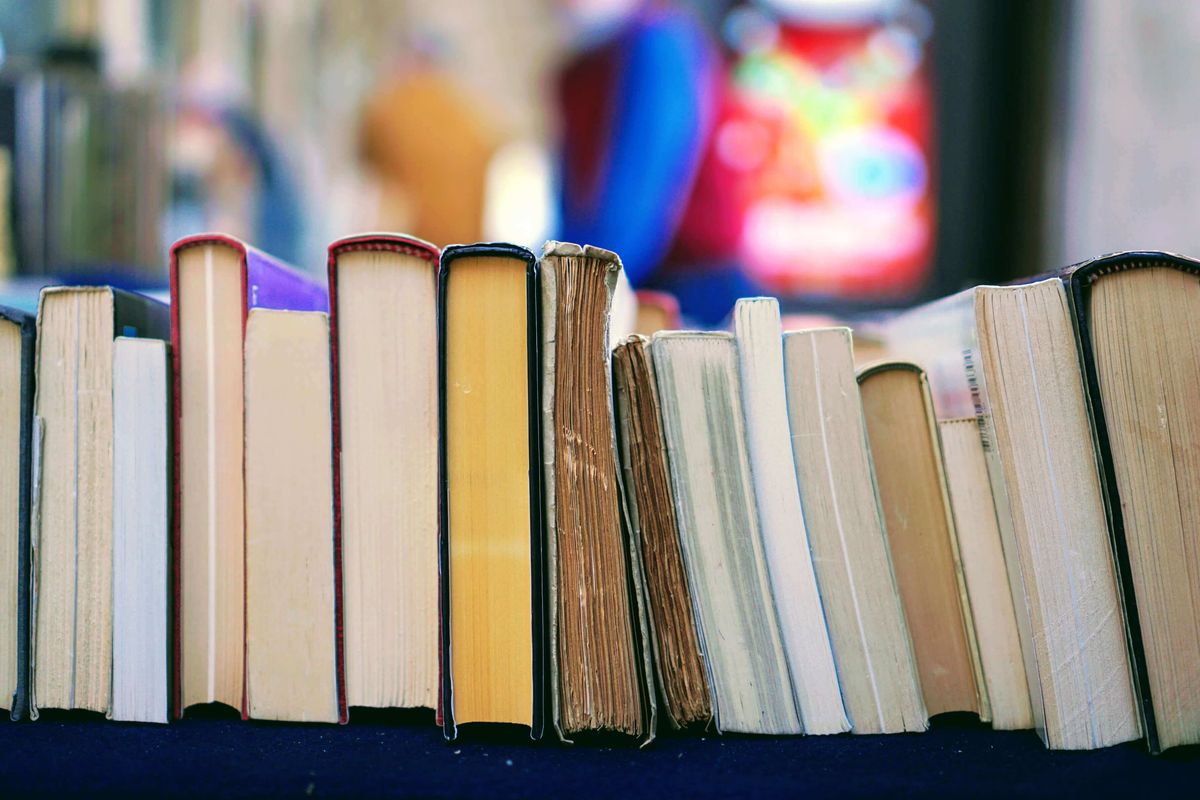 There's no one who can say they haven't procrastinated on an important task. Procrastination is a pretty common but dangerous habit – once you let it in, it can be difficult to make it go away.
Luckily, we have several experts to depend on for guidance! And they've all helpfully written entire books on procrastination, how to beat it and find success in your professional and personal goals. Keep reading below to see some of our favorite books about procrastination.
Why We Procrastinate

Before getting to our list, let's first understand why we need to learn about procrastination as a concept. There are lots of reasons for it to creep in, including but not limited to:
Lack of willpower or motivation - If a task has no immediate reward or incentive, or is just too difficult or boring to do, you're likely to not find the drive to make you do it, and will be happy to put it off for as long as possible.
Fear of failure - If a task has real consequences attached to it, you're likely to develop apprehension about what will happen if you fail at it. So you'd rather not face it at all.
Distractions - There's no dearth of them! It seems that every time you sit down to work, your attention gets pulled towards your phone, the TV, or the million other things that suddenly seem more important or fun to do than the task at hand.
No clarity - Sometimes you know what you have to do, but have no idea how to start it or who to approach for it. So leaving it for later seems a lot easier than trying to break it down to an understandable level.
If you're looking for a temporary fix for tackling procrastination, you can always attach rewards and punishments to your important tasks. It can be as simple as promising yourself a chocolate after an hour of focused work, or not being able to take the evening off until you finish the work you need to do. But these little conditions are only effective up to a point. If you really want to get rid of procrastination once and for all, you need to develop a system of good habits that aim to reduce procrastination and lead to a more productive life. And that's where our expert-written books come in!
Let's check out 17 of the best books on procrastination you need to read now!
🙌
Hey! Are you on this page, pretending to research books on procrastination, while you're ... well, you know, procrastinating?
Sounds like you need
Boss as a Service
. We'll give you a real human boss who'll check in with you every day and make sure you're not slacking off!
Books to help overcome procrastination

Eat That Frog!: 21 Great Ways to Stop Procrastinating and Get More Done in Less Time
Here at Boss as a Service, we love eating frogs! It's a great productivity tool to help you break free from inertia and get cracking on the work. And its applications are universal! Brian Tracy breaks down this technique in one of the most well-known procrastination books, Eat That Frog.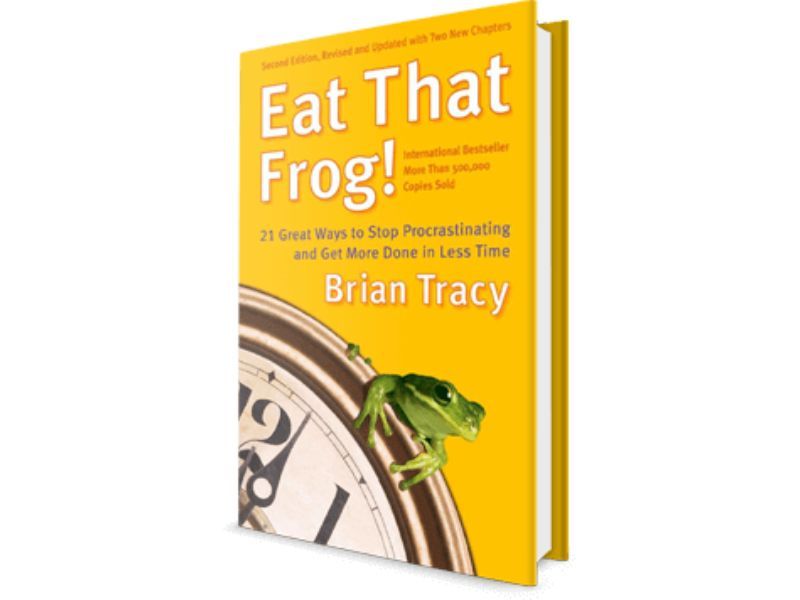 Stop Procrastinating: A Simple Guide to Hacking Laziness, Building Self Discipline, and Overcoming Procrastination
Written by bestselling author and popular life-hack blogger Nils Salzgeber, Stop Procrastinating is a practical guide to tackling your procrastination habits. It does not delve into the theory of procrastination, but rather goes straight into how to hack the habit and get productive, with lots of concrete, real life examples to keep it relatable.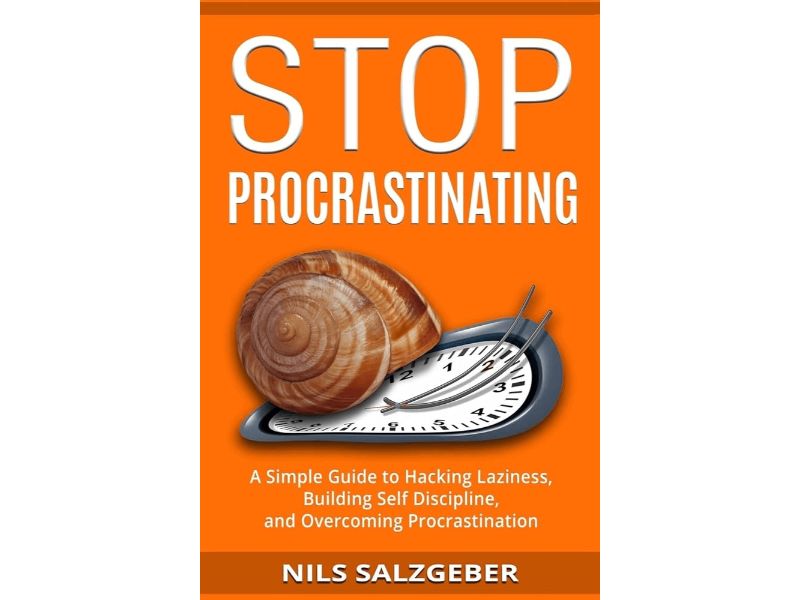 The Procrastination Equation: How to Stop Putting Things Off and Start Getting Stuff Done
Another motivational guide to conquering procrastination and getting productive, The Procrastination Equation has some real hard-hitting, life-changing advice. It's written by Piers Steel, a famous expert on procrastination and researcher on psychology, science and self-help.
Want to see how this applies to you right now? Try out our interactive quiz, which is based on this book!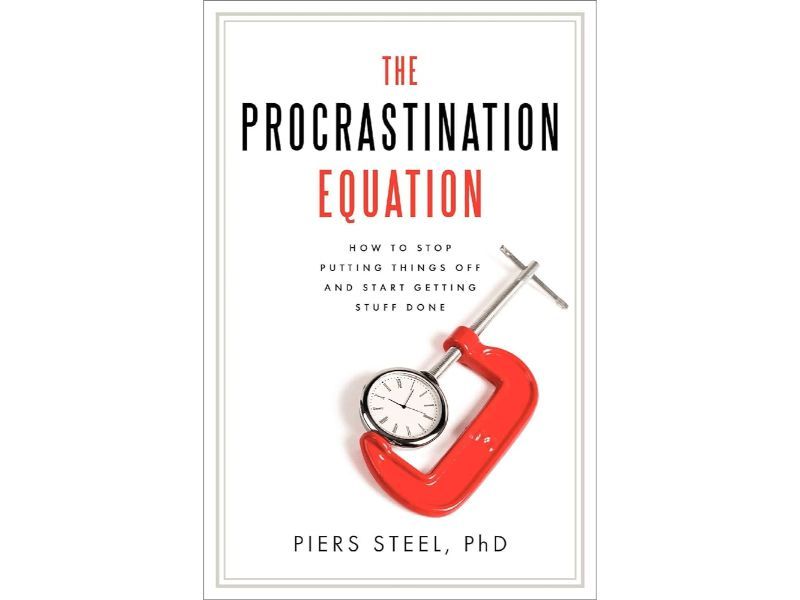 Still Procrastinating: The No Regrets Guide to Getting It Done
If you're interested in procrastination as a concept and want insights into its theory, read Still Procrastinating: The No Regrets Guide to Getting It Done by Joseph Ferrari, another prominent researcher on the subject. With theory, he also provides practical tips on how to stop procrastinating and increase productivity in everyday life.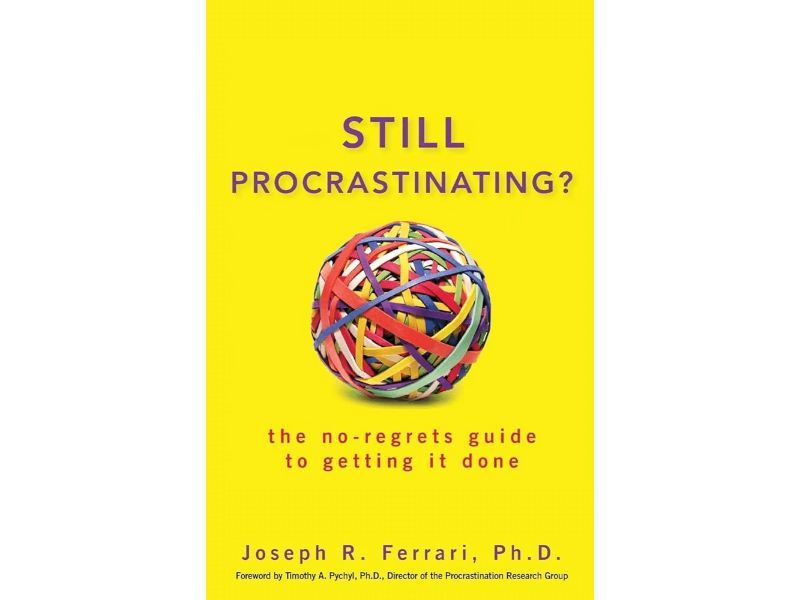 The Now Habit: A Strategic Program for Overcoming Procrastination and Enjoying Guilt-Free Play
Later, not now is a classic way of thinking when procrastinating, So to defeat procrastination and break free from it, you have to develop a "now!" habit. This is what academic Neil Fiore says in The Now Habit, a book that combines his own neuroscientific discoveries to develop one strategy for overcoming procrastination.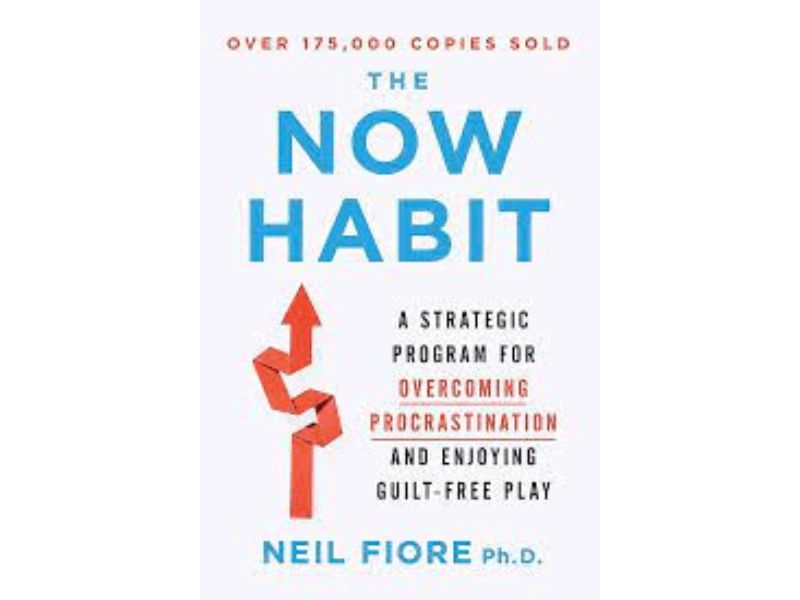 The Art of Procrastination: A Guide to Effective Dawdling, Lollygagging and Postponing
Acceptance can be the first step to living with and improving a habit. Using this approach, philosophy teacher John Perry has written The Art of Procrastination, a charming, funny book on the link between our procrastination habits and perfectionism.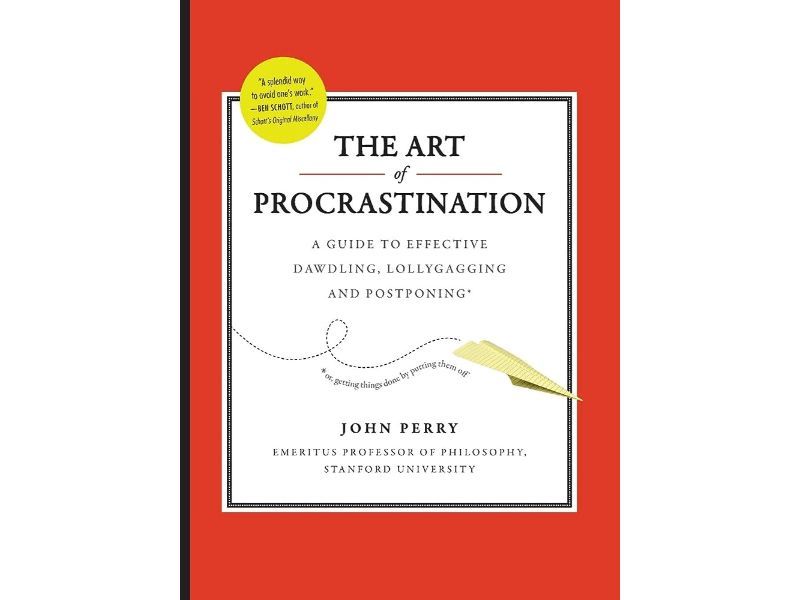 Cognitive Behavioural Therapy For Dummies
Procrastination can be a symptom of deeper underlying conditions, just like anxiety and depression. So perhaps cognitive behavioral therapy used to treat these conditions can help with procrastination as well. To learn more about it, read the simply titled Cognitive Behavioural Therapy For Dummies.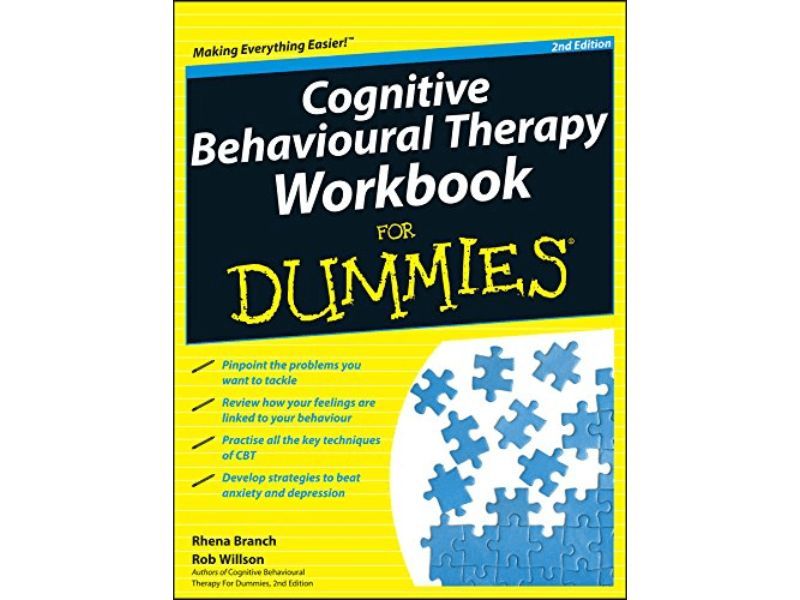 Drive: The Surprising Truth About What Motivates Us
If you procrastinate because there's nothing motivating you to work, you need to find that source of inspiration and keep it around, because you never know when it may try to escape. In Drive, Daniel H Pink tells us all about motivation and how to bring it fresh and bold perspective back into your life.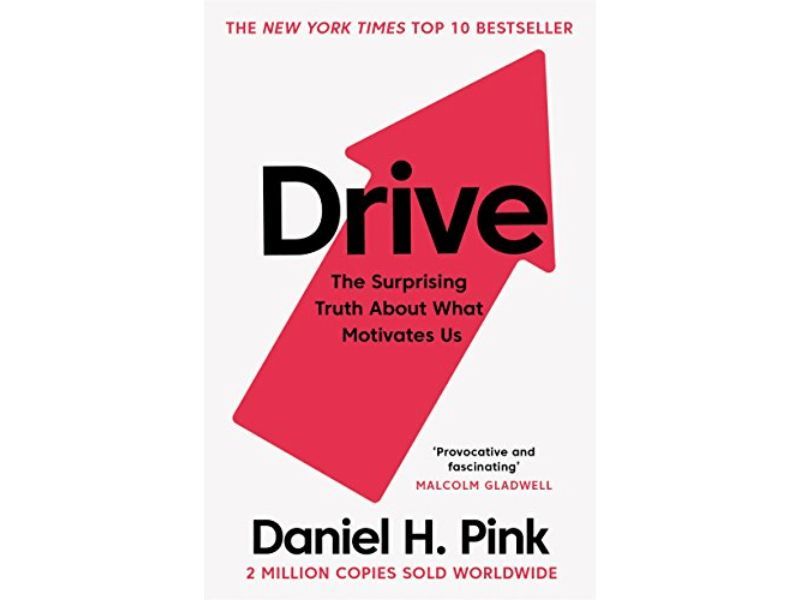 The Power of Habit: Why We Do What We Do in Life and Business
Habits are repetitive behaviors meant to keep you consistent and disciplined on a particular task, for however long you've decided to. This is a great way to beat procrastination. In The Power of Habit, business journalist Charles Duhigg decodes the art of creating and maintaining habits.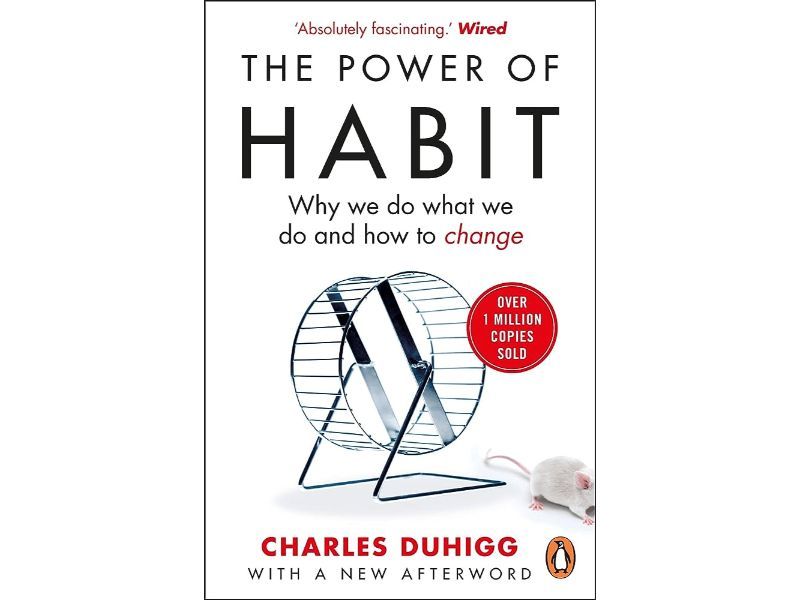 Atomic Habits
Behavioral change is just as much about breaking some bad habits as it is about developing some good habits. With Atomic Habits, world-famous productivity and time management expert James Clear shows us how to make small changes that can completely transform our habits and get us good and working.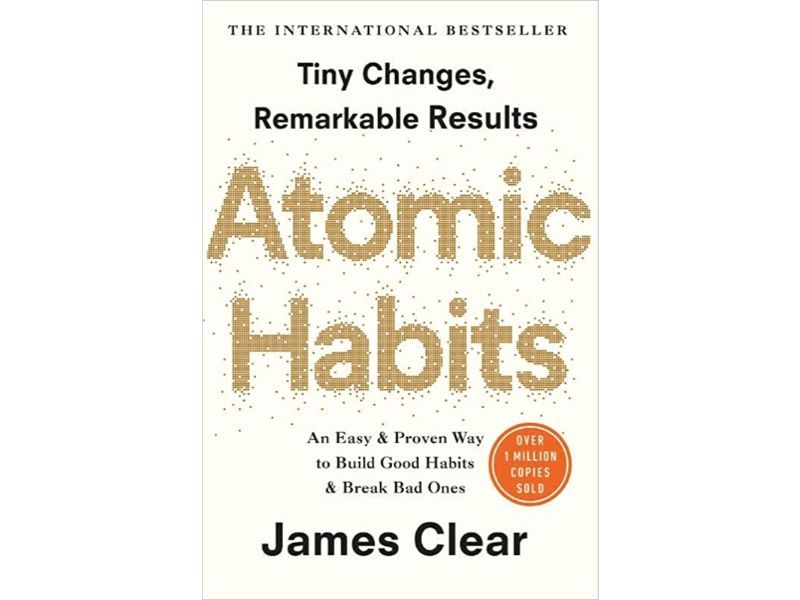 The War of Art
What's the biggest foe of creativity? Resistance. It also fuels procrastination. So Steven Pressfield helps with some practical techniques and strategies to beat procrastination and fight resistance in a self help book, The War of Art, that teaches you to break down the creative barriers that stop you from achieving success.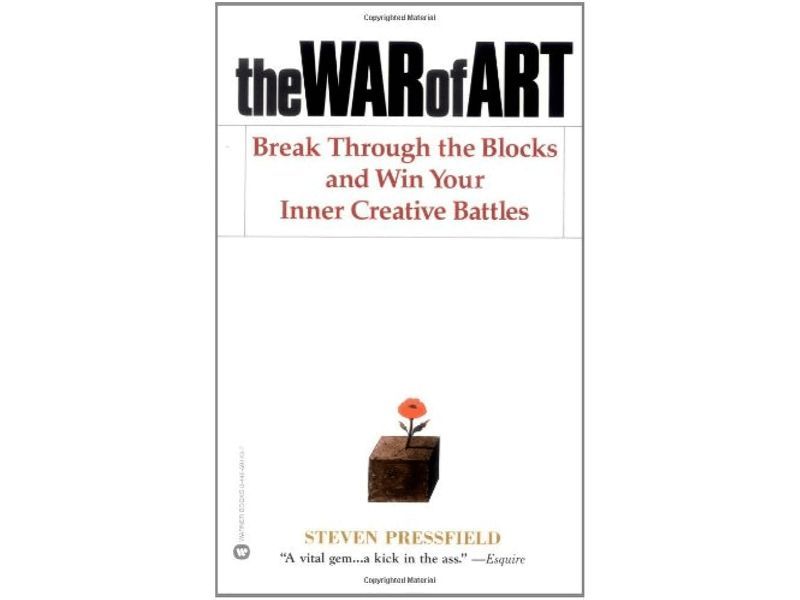 Solving the Procrastination Puzzle: A Concise Guide to Strategies for Change
Sometimes, procrastination can seem like a jumble of pieces and clues that need to be put together to be solved. Taking this analogy, psychology professor Timothy A Pychyl has written Solving the Procrastination Puzzle, in which he lists some science-backed techniques to break down self destructive habits and behaviours and put together a new game for success.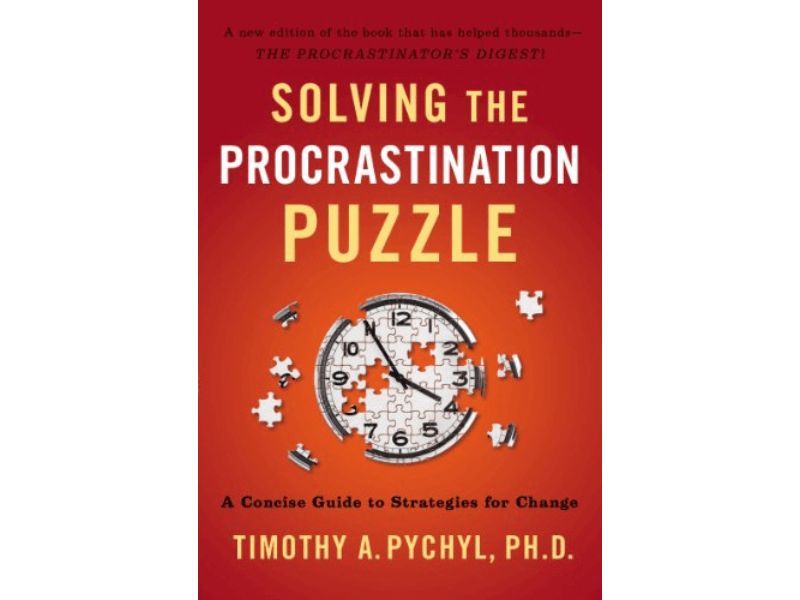 Procrastination: Why You Do It, What To Do About It
People of all walks of life experience procrastination, no matter where they come from or what work they do. So, to provide a broader view on different aspects of procrastination that can be related to practical aspects of anyone's personal life, psychologists Jane B. Burka and Lenora M. Yuen have written Procrastination.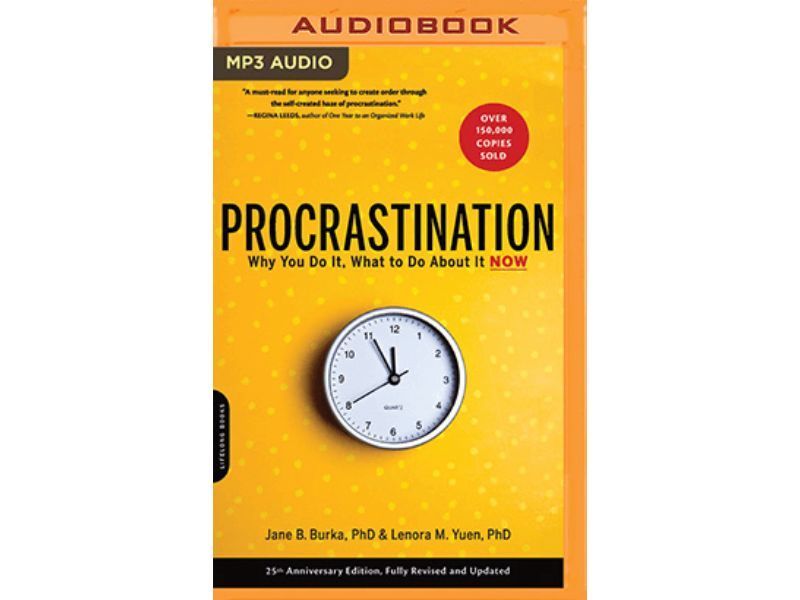 Getting Things Done: The Art of Stress-Free Productivity
A well-known productivity coach, David Allen provides basic principles, practical techniques and tips on transforming daily life in Getting Things Done, with a focus on the other side of productivity: the ability to relax your mind and body.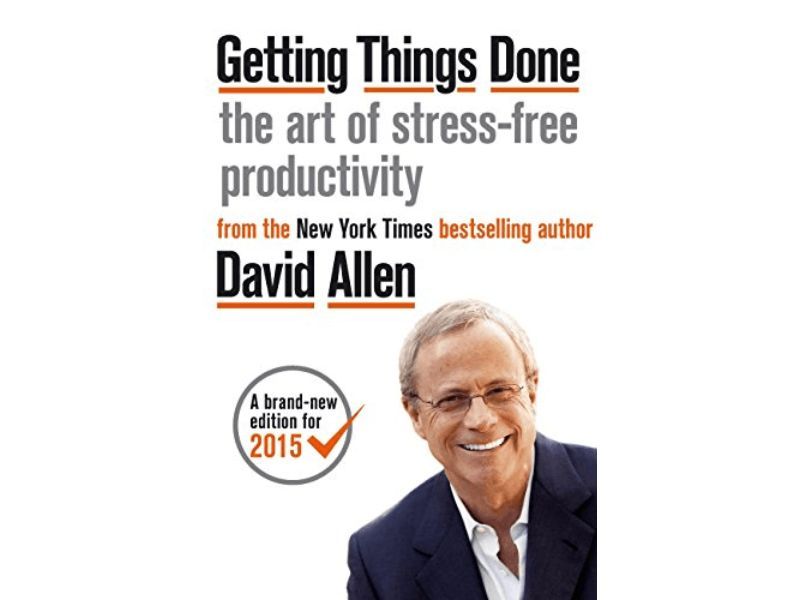 Deep Work: Rules for Focused Success in a Distracted World
Deep Work has now become synonymous with focused, distraction-free productivity. In this book, Cal Newport provides tips and practical strategies on improving your concentration, eliminating unproductive stimuli, and mastering discipline.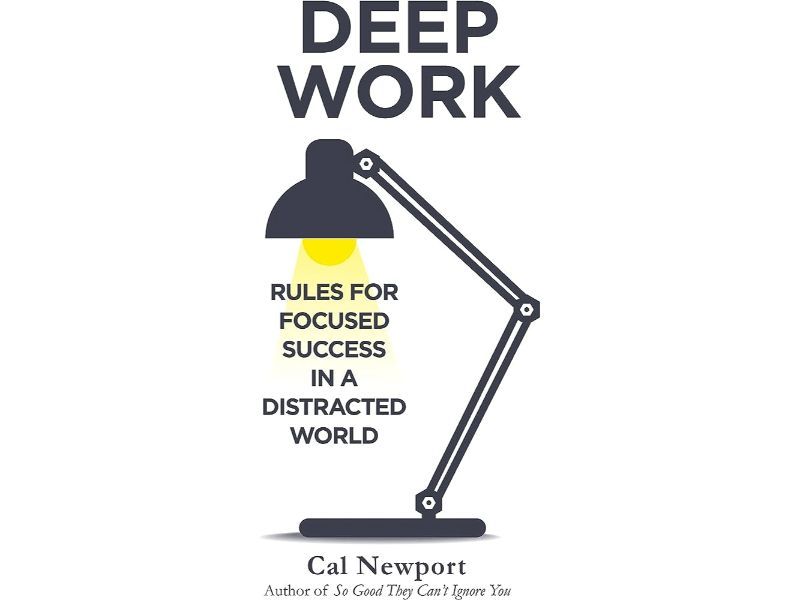 The Procrastination Cure: 21 Proven Tactics For Conquering Your Inner Procrastinator, Mastering Your Time, And Boosting Your Productivity!
Counted among the best books on productivity, The Procrastination Cure by Damon Zahariades is a simple guide that lists the ways in which you can quickly and effectively beat your inner procrastinator.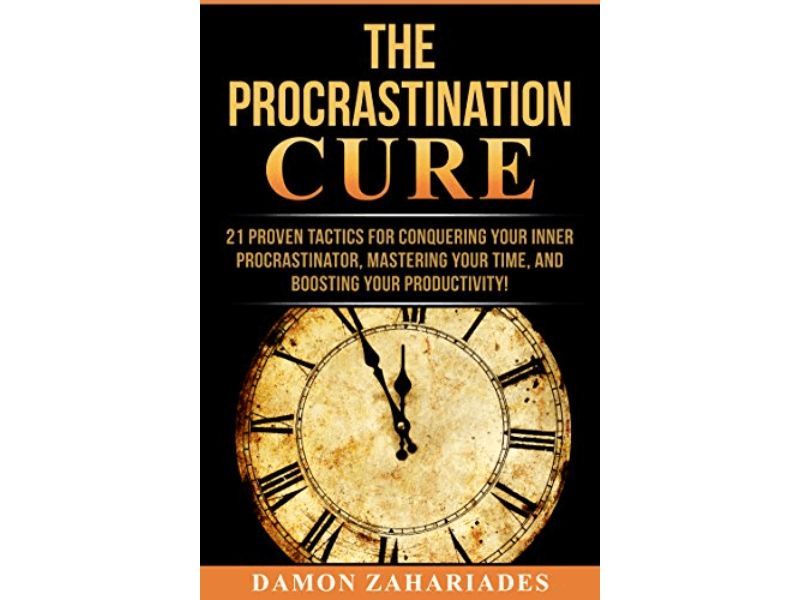 Soon: An Overdue History of Procrastination, From Da Vinci and Darwin to You and Me
Finally, for those who want to be able to relate personal stories with historical figures on procrastination, Andrew Santella has written Soon, which delves into how the concept came to be and the different ways people have struggled with it.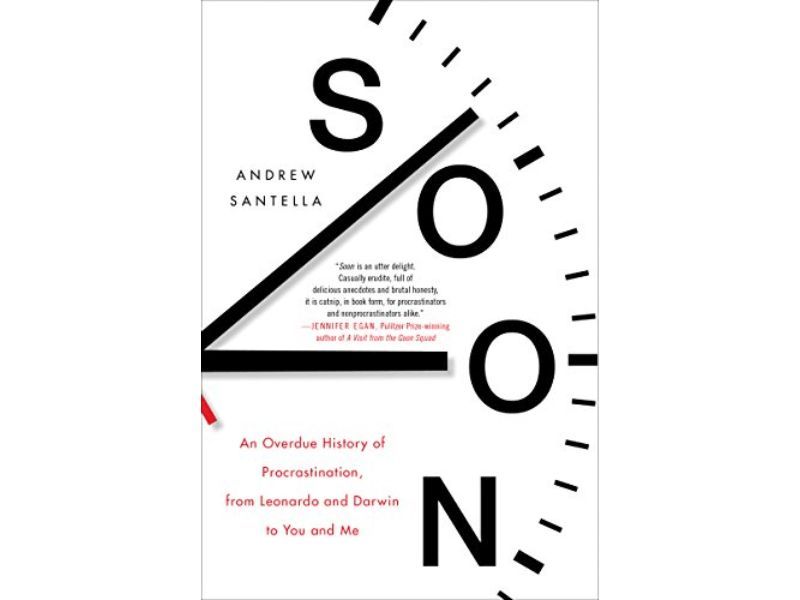 Practical Tips When Reading about Procrastination

Now that we've got our reading list ready, it's time to understand how to approach it. This may sound fairly obvious, but during moments of enthusiasm, it's easy to forget that procrastination can creep in at any point, including when you're trying to learn how to beat it. So here are some things to remember when you start up with a book:
Don't try to finish it in one go - It's a marathon, not a sprint! Actually, it's neither – it's a book! And it's meant to be enjoyed and understood, not rushed through. Trying to read it all in one sitting can be counterproductive because it'll make you feel like it's a monumental task, and you'd rather put it off till later when you have the time.
Build a reading habit - Even if you can only spare 30 minutes a day to read, make sure you commit to it and keep the habit consistent. Some days, it may feel mechanical, but as long as you're not letting yourself abandon the book and making an effort to understand the concepts, you'll keep learning.
Don't read to procrastinate - Books about procrastination are meant to help you break the habit. But if you're picking them up as a way to avoid more pressing matters, you're kind of defeating their purpose.
Don't read all the books at once - Some people, including yours truly, like to pick up multiple books at once to read. But doing this may not help much, because it does not give you the space you need to understand what one book is trying to tell you. So take it slow, and understand one idea at a time.
And always remember: chronic procrastination may be linked to other issues. Please seek professional help if you find yourself constantly putting things off.
Final thoughts

When struggling with procrastination it's always helpful to lean on those with expert, well-researched opinions on the concept and try their suggestions on overcoming the barriers.
🙌
If you like procrastinating, you'll love
Boss as a Service
. Your own personal Boss, who'll follow up everyday and make sure you're getting work done. What's not to like?
Check it out
!